OREGON BLUEBERRY
VARIETIES
Exceptional selections from our own genetics program and those of our partners around the globe.
The curation of our variety portfolio is never ending.
Each year, we review available material in our own development program and those of our breeding partners to offer the finest selections available. Of course, many varieties from the past continue to set standards for certain quality or timing measures and earn their place on the new year's roster.
Breeders

Public
UGA
FL
MSU
NCS
OBF
OSU
Plant Categories

Southern Highbush
Northern Highbush
Rabbiteye Blueberry
Markets

Fresh
Process
U-Pick
Berry

Large
Medium
Very Large
Medium-Large
Small
Bush

Upright
Semi-Spreading
Spreading
Very Upright
Semi-Upright
Chill Requirements

Mid
High
Low
LOAD MORE VARIETIES
In the event that you do not see a variety that you are interested in purchasing, please contact us. Special orders that meet your particular needs are gladly taken.
One thing we are certain of:
The demands of the consumer are constantly evolving and it is incumbent upon us to provide the best varieties to allow our growers to remain successful in the increasingly competitive market.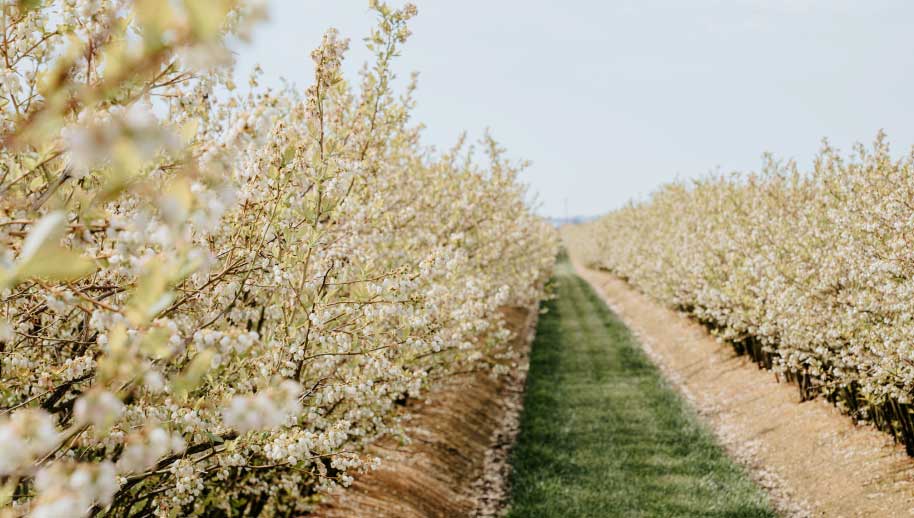 Global Varietal Regions

World Varieties Map
OREGON BLUEBERRY
GROWER DRIVEN SINCE 1973