OREGON BLUEBERRY
THE FARM
The genesis of our blueberry expertise.
We purchased our first farm in Silverton, Oregon in 1973. At that time, there were only 5 acres of blueberries on the property, but we were intrigued by the crop and soon converted the remainder of the acreage to increase production.
Consumers loved blueberries, health professionals loved blueberries, and the international market also grew to love blueberries.
Our acreage continued to grow and we soon became one of the first large scale growers on the west coast of the United States. Over time, we were followed by many other exceptional growers as North American production grew from approximately 100 million pounds produced in 1980 to approximately 800 million pounds produced today.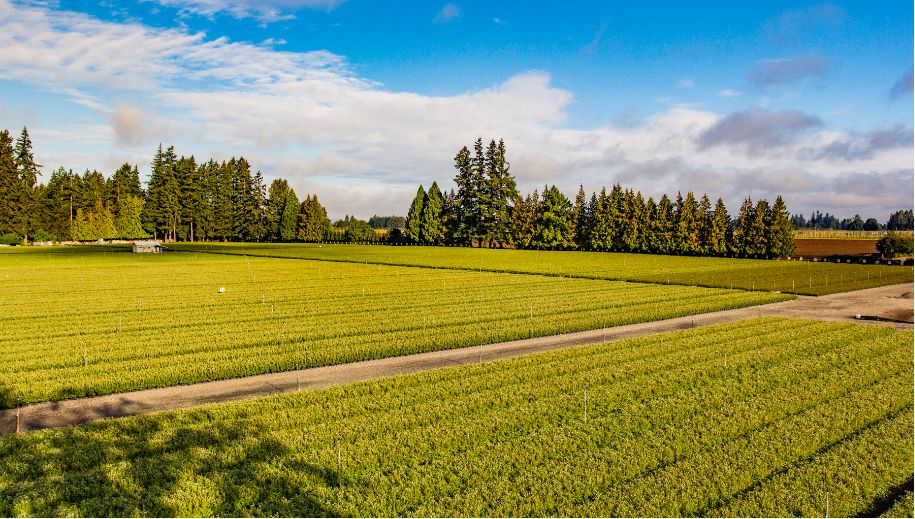 Blueberry breeding was nominal in the early days, and high quality nursery product was hard to come by. Out of necessity, our nursery was started to meet our own needs and soon the needs of other growers as well. Reflecting the favorable climate, Oregon became one of the leading sources of blueberry nursery stock in the U.S. and retains that distinction today.
We have always been passionate advocates for the product and the relationships built along the way.
That passion has led to expertise that we apply to all of our business lines. We continue to expand our knowledge through exposure to the latest agricultural and genetic practices. We love to share our expertise and are now fortunate to have relationships with many excellent growers that do the same with us. We appreciate the relationships that we have built in the industry and look forward to creating many more relationships around the globe.
OREGON BLUEBERRY
GROWER DRIVEN SINCE 1973